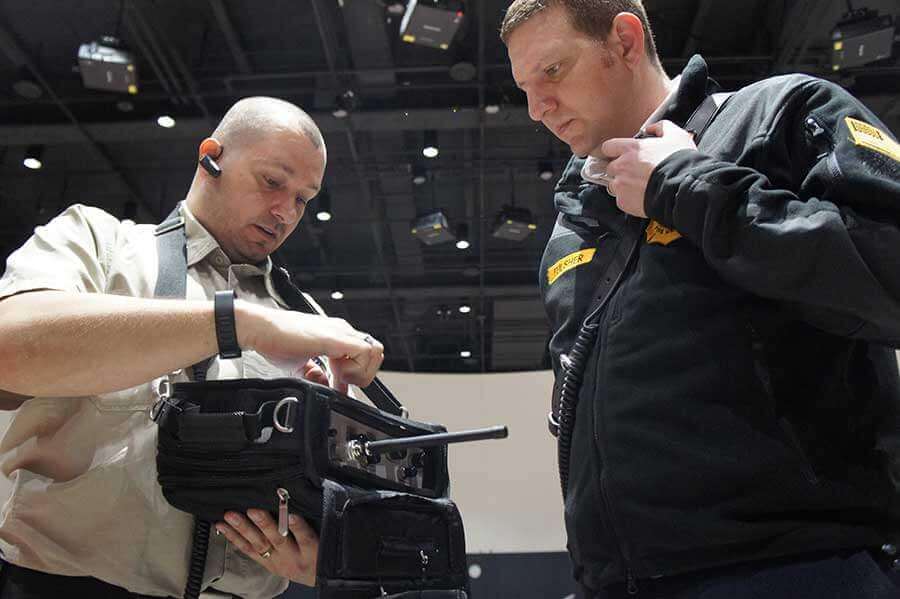 The authority having jurisdiction (AHJ) may struggle to understand emergency responder radio requirements as they adopt new fire codes. Their primary concern is the safety and well-being of first responders who enter a building during a crisis. Signal coverage gaps could make an already precarious situation worse by inhibiting the use of mission-critical communications. This puts a lot of pressure on fire marshals and AHJs to:
Ensure the safety of public servants and the community at large.
Provide an answer for building owners when they ask questions about DAS.
Refer building owners and managers to someone who is authorized to test and recertify an existing public safety DAS.
Day Wireless Systems works directly with fire marshals and local AHJs to strengthen radio-frequency signal reliability for firefighters, police officers, EMTs and other public servants. All of our public safety DAS deployments are tailored to the specific frequencies used by local first responders.
Contact us today to learn about our end-to-end installation, service and maintenance for public safety DAS, cellular boosters or cellular DAS.