As an engineering-driven company with more than 35 years of expertise, Fiplex is known as an industry leader for its standard as well as its customized passive and active products. Through strong Research & Development, Fiplex continuously strives to evolve and improve the specifications of its products. Whether responding to a customer requirement or future roadmap R&D is conducted with the highest standards.
BDA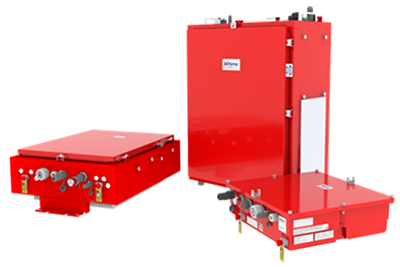 For most buildings and properties, a signal booster or bidirectional amplifier (BDA) solution will provide the required coverage. But do not be mistaken, these deployments are no less complex and demand mission-critical performance as a DAS deployment. Fiplex FLEX BDA solutions are the industry's most flexible, user-friendly true mission-critical solution available. From software define configuration to innovative features that ensure mission-critical success, FLEX BDAs are the any jurisdiction, any code, any building, any systems integrator better buildings, better business answer.
DAS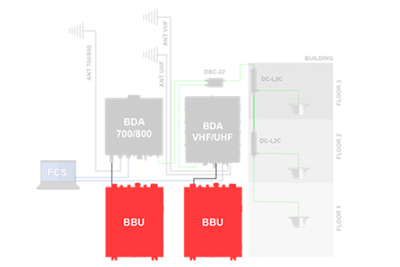 Distributed Antenna Systems provide the ultimate in design, coverage, and efficiency for in-building public safety communications. Fiplex FLEX DAS solutions address the most difficult and complex design and deployment challenges. Flexibility, redundancy, and survivability deliver true mission-critical performance as well as flexible configurations to align with any deployment requirement.
BBA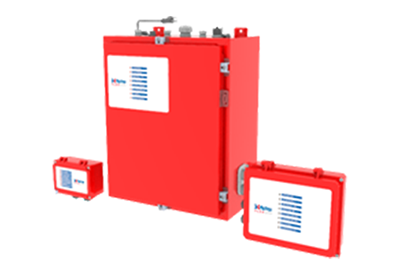 Whether you are deploying a BDA or DAS, battery backup is an integrated part of today's public safety network. Fiplex FLEX platform includes a bespoke backup power option that will meet all survivability requirements and deployment cost savings. FLEX BBU solution provides pre-terminated cabling with quick connections for power feeds and alarms saving time and reducing installation mistakes. Integrated back up power and alarming in a single-source solution.
Passives and Accessories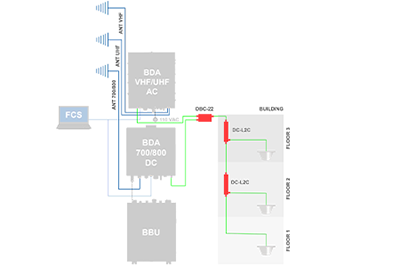 Fiplex has been engineering and manufacturing passive wireless network components for over 30 years. The quality (ISO 9001), and proven deployment history ensures your network is not compromised by an inferior splitter, combiner, attenuator … Combining the FLEX active and passive components ensures not only mission-critical performance but protects your projects from cost overruns due to questionable infrastructure components.
Please Contact Us for more information.