we provide IN-BUILDING SOLUTIONS globally
Day Wireless Systems has been a leader in radio-frequency and two-way radio solutions for over 50 years. No one has more experience with distributed antenna systems and bi-directional amplifiers (DAS/BDA) than our team of experts.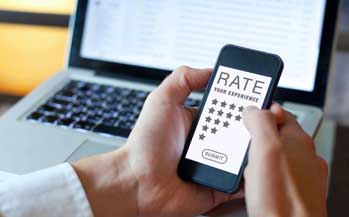 Just like all basic services, we expect our cell phones to work everywhere, including inside every building we enter.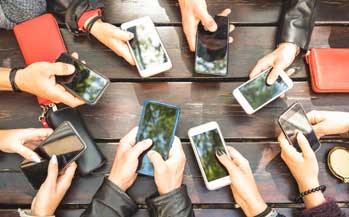 A cellular booster is not enough to enable wireless connectivity throughout campuses, corporate headquarters or large buildings.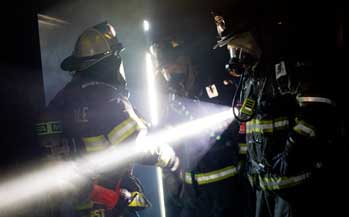 Public safety must be the priority in any modern situation. First responders require unwavering reliability in a crisis.
WE CAN EVALUATE YOUR BUILDINGS OR PROPERTIES TO MAKE SURE THEY COMPLY WITH LOCAL FIRE CODES
Whether for public safety communications or cellular service, signal surveys can determine exactly where coverage problem areas are in your building and provide hard data so that we can provide appropriately designed solutions if needed.
OUR CAPABILITIES
We Make Difficult Communication Challenges Easy For You
SITE INSPECTION &
COVERAGE TESTING
Although most ordinances only require testing on newly constructed or modified buildings, the safety of our first responders should always be a priority.
SYSTEM
INSTALLATION
Proper installation is the key to a successful BDA deployment. Most city ordinances require FCC General Radio Operators Licenses (GROL) as well as manufacturer certification in order to install the equipment.
DAS
DESIGN
Day Wireless Systems combines the best in software technology (iBwave), 50 years of RF expertise, and top-of-the-line RF test equipment to create a design and supply a cost estimate that reflects the greatest number of factors affecting reliability and performance.
WIRELESS SYSTEM
DESIGN
When implementing in-building wireless enhancements, it is crucial to consider long term system stability and not just short term coverage enhancements.
DAS/BDA
MAINTENANCE PLANS
Our expert technicians use the most advanced test equipment available to maintain your mission-critical communications systems.
SERVICE CAPABILITY
AND SUPPORT
Day Wireless Systems approaches every project with a simple design goal: Implement the best DAS application for your budgetary and technical constraints.
FCC
LICENSING
Day Wireless Systems has expertise with FCC requirements in regards to DAS systems, and can explain your rights, the rules, and regulations for system enhancements.
FIRE CODE
MAINTENANCE
Municipal fire codes require that an installed DAS/BDA system be tested every year for compliance. We provide: System remote monitoring, On-call maintenance of installed systems; 5x8 with 24x7 available, and Annual preventive maintenance and re-certification.
PROJECT MANAGEMENT
APPROACH
At Day Wireless Systems, a dedicated project manager who understand the nuances of each deployment works with you every step of the the way – because no two DAS implementations are identical.
YOUR CHALLENGES LEAD TO OUR SOLUTIONS
Improve Wireless Coverage for Mobile Devices Inside Large Buildings and Outside Structures