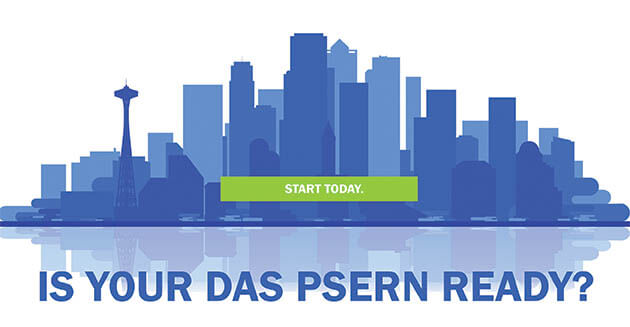 Puget Sound Emergency Radio Network (PSERN) is a new public safety network that is being implemented to expand the current King County Emergency Radio Communication System (KCERCS). PSERN will be utilized by law enforcement and emergency personnel to effectively communicate during emergency situations. In order to successfully transition to PSERN, building owners with a DAS system must assess their system for PSERN compliance now.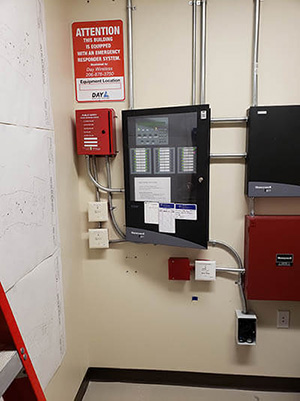 PSERN Requirements
To ensure the effectiveness of PSERN, buildings that currently have DAS need their system to be adjusted. How do I know if my building is affected?  If you've received this letter or you know your building has DAS, you must take action to modify your DAS in preparation for PSERN.
In Washington State, RCW 19.27.031 requires all public safety DAS in buildings be properly maintained and operational, this includes following changes to the radio system. According to PSERN's official website, Property Owners, and their building management, whose buildings in King County host public safety Distributed Antenna Systems (DAS), are responsible for maintaining their DAS. Just like a fire alarm system or sprinkler system, DAS must be maintained in working order and periodically inspected. Per the WA State Fire Code, Section 510.6.2, the Property Owner is required to incorporate changes made to the broadcast system. The broadcast system is the PSERN Project system being built. 
Learn more about the importance of being PSERN compliant or take advantage of our special offer now!
Special Offer
Day Wireless Systems is prepared to help building owners get ready for the switch to PSERN. Contact us to take advantage of our free assessment offer or call 206-878-3750.